Testimonials
Kolmisoft business is based on word-of-mouth and referrals from customers all over the world.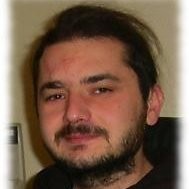 Samuele "Sem" Bosco
Fiberland Srls
My thanks to the Kolmisoft team who gave us support very quickly and very explanatory. It is very important for us to understand and learn, and when we find the willingness to explain things to us from a support team, it is a joy for us! We really appreciate the work you do and the effort you put into it, as far as the small VoIP market that we have, you are always supportive, you first, along with all the staff. We are small, very small, but our gratitude is great.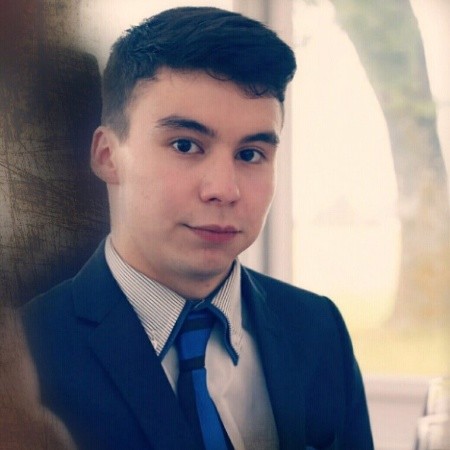 Diego Espinoza Pacheco
Vozdigital
Please accept our gratitude for developing such a great system and giving support that exceeded our expectations. Your team is very competent and their insights are always useful. Keep up the good work!

Mel Mlindi Mtintsilana
Mcomm Technologies (Pty) Ltd
We are still going strong on MOR and living it! Still the best investment we have ever made. I'm proud to be affiliated with Kolmisoft.
City of Johannesburg, Gauteng, South Africa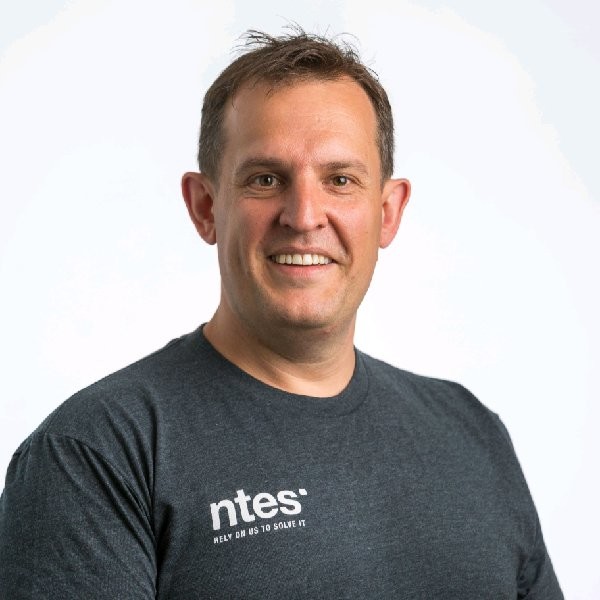 Nick Whittome
NTES Limited
I wanted to send you a message to thank you for the kind support we received to assist us in the recent migration to MOR X15. Your staff worked tirelessly and promptly to resolve all our (minor) issues during the migration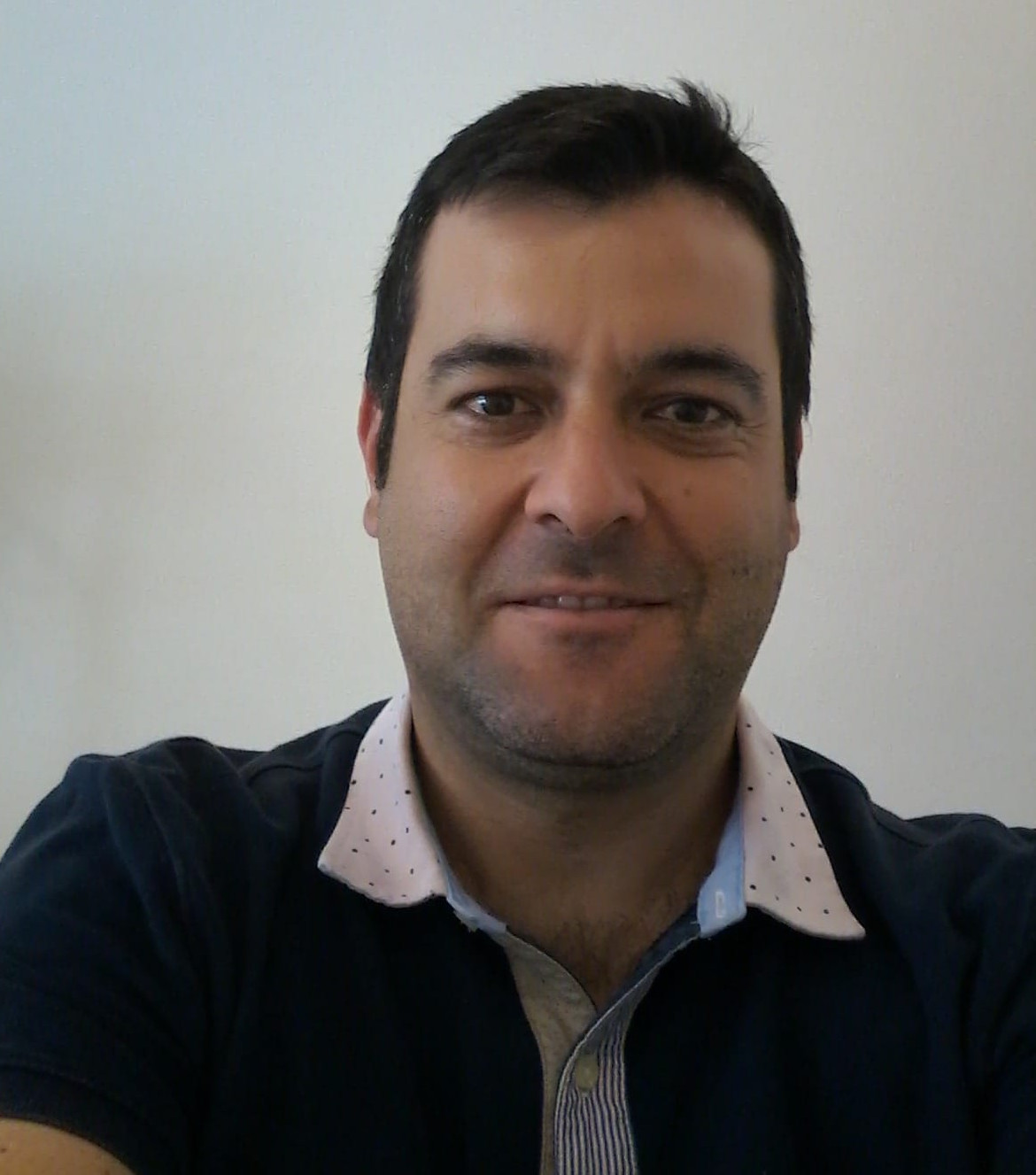 Jesus Juarez
Videocam Producciones S.L.
Thank you very much for your help and quick response with our issue in the VoIP server. Now it is working perfectly! We are using your software for more than 8 years and it is very reliable.
Santa Pola (Alicante), Spain

Alessandro Marzini
Almoonds LLC
We like Kolmisoft products for their very good quality/price ratio and support!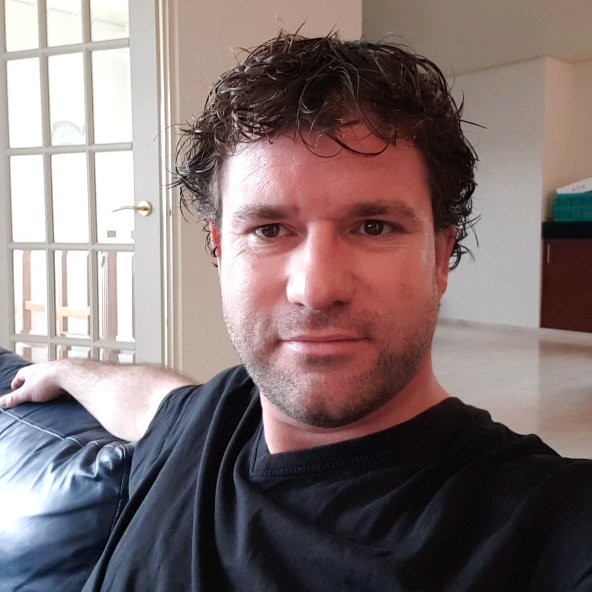 We are soooo happy with Kolmisoft and its team! Quick, professional and always listening to their customers. Thank all the other guys for helping us, and Mindaugas keep up the good Forum work! Kolmisoft team are building a rock solid Billing system! Keep up the good work. Kolmisoft rocks!! :)

Davide Bellei
TreNove s.r.l.
I am really amazed on how your support team answers in a complete, clear and quick way. And the product is really good and is completely satisfying our needs.
Reggio Emilia Area, Italy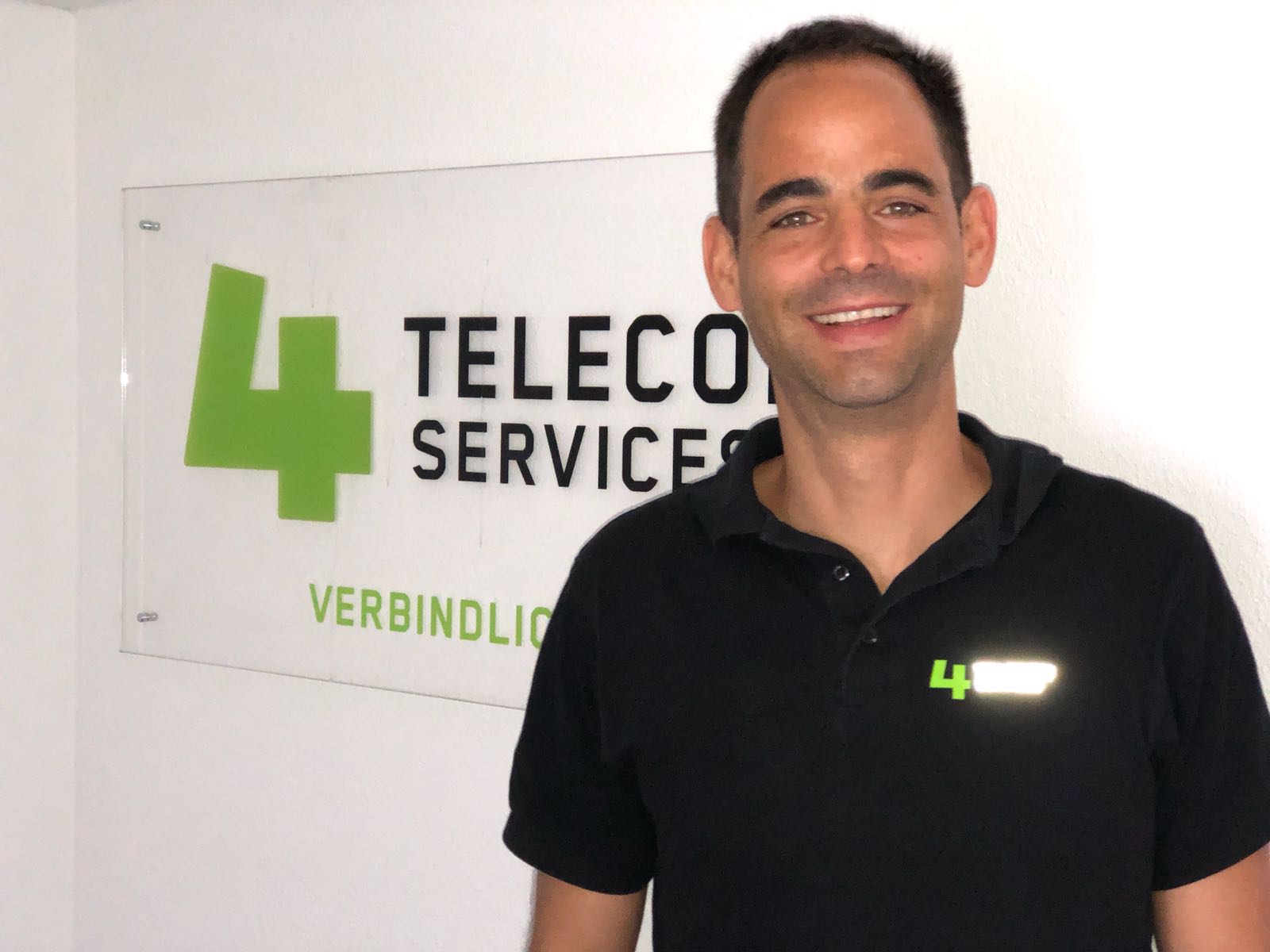 Thomas Steger
Four Telecom Services GmbH & Co KG
Thank you for your Premium support – all your engineers are top!

Frank Bugeja
WorldDialPoint
First of all we do have a premium support and can guarantee you that their support is top notch when a problem and question is explained properly to them. We are also very impressed that support are very quick to look at things and answer the tickets fast between business hours. Today we also needed them for the first time as High Priority and that was during the night for them. The issue was resolved within 15 mins. Thanks Support and keep it up!

MOR is the most user friendly and powerfull VoIP platform I know.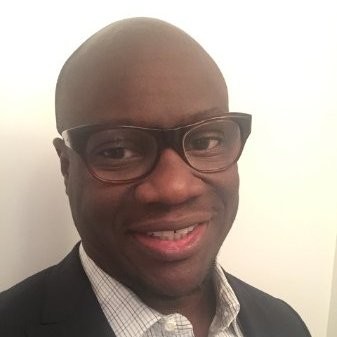 Kolmisoft has always been supportive from day one. I have always felt that your product supported my business model. I started with MOR 6 and grew with your product. Now I have MOR X3 and I have never been more satisfied.
Greater New York City Area, USA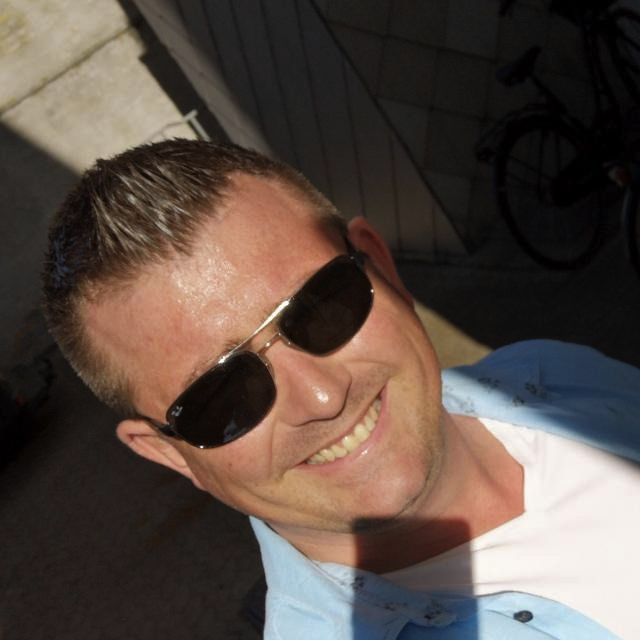 Mads Mortensen
Comtalk DK ApS
Your system has a kind of old GUI which not "fancy", BUT I must admit - the more I look around in your system the more I am impressed. But I am just as impressed by your fantastic support - that is STATE OF THE ART. Thank you!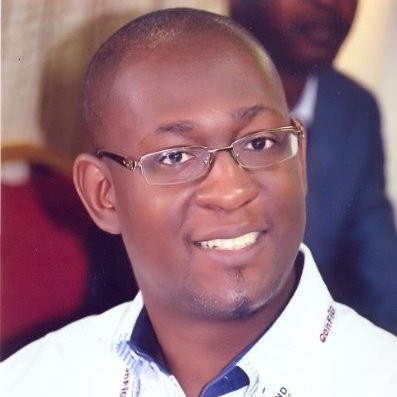 I always loved MOR (a lot of friends use MOR) but not yet had the opportunity to buy it. The best thing is that I can refer you waiting to buy my own MOR.

We have been using MOR for over a year as a primary VoIP platform and we are very satisfied. It covers most of our needs.
I am extremely impressed so far with the level of control over every aspect of the system. It is far superior to voipnow.
I am very satisfy with your service and your quick support. It's meet my expectation and the weekly training is VERY Nice. This one exceed my expectation.
I like MOR so much! It's so simple and practical. You people really worked a lot for doing this. This is one of the excellent soft of VoIP I have ever seen. You people are really doing a great job. It's really an excellent soft. I have used mera and still using but your soft is just awesome and it's so simple and easy to understand. Very very thanks to you people who worked upon this soft.
MOR is the best. I've used A2billing and a lot of others before, but I am amazed how easy MOR is to configure and use. GREAT JOB!
My experience with MOR was excellent and enough to enable me system can be recommended, I think I understand enough of MOR as to recommend in South America as VoIP switch thank you for your commitment and look forward to your business greetings.
I love Kolmisoft. I have been in touch with you for a long time you know. In my opinion the best of Kolmisoft is sip software. It is affordable price and easy to use It has a soluton for every problem!
It's the best product for small and new businesses with low budgets
Thanks for providing such an amazing product as MOR. I support you 100% with the quality and the functionality of what MOR has offered us for the last six months. Good software, very stable, and amazing support. I would rate the software 10 of 10.
Tut Telecom is a small operation that runs calling cards IP-Telephony, PC to Phone, and Phone to Phone. We have been using MOR by Kolmisoft for around two years now and are very happy with it. The product itself is very easy to use; it has a user-friendly interface and EXCELLENT support after sale. It is a very feasible product, inexpensive compared to other solutions, and works as good as any switch, if not better than many. I highly recommend and will continue to use it.
Business management with MOR is going well. Thanks to your NOC, especially Jonas. He has helped me a lot in getting this system going.
I've tested other Asterisk billing systems, but my choice was MOR because there are human resources behind it who keep upgrading its functions and giving their best support on it at an affordable price. Thanks, folks!
MOR is, by far, the best Asterisk based softswitch I've tested. Your product's versatility makes it ideal for ANY VoIP vendor. It can be configures to fit all possible applications in this field. Waaaay better (and easier to understand) than a2billing and some other platforms I know. Thanks again for your help on getting us through installation and testing. Keep the good work!
I'm happy to work with you that your system is one of the best systems.
We're using MOR for 3 months and we agree that it's a good billing system. Quite stable for wholesale traffic
I must tell you that your platform is excellent! ;) There are some changes that need to be made, however, your support staff have done a great job communicating and resolving issues. Please thank them for the job they do.
Before going ahead with Kolmisoft I expected professionalism and quick responses for support and a system that is user friendly. Your team have met all expectations even though as we started actually using your product we discovered items which are being addressed. We have started using MOR system for our business since the day it was active! You need to become more cost effective and I assure you that you will gain an EVEN larger market share of new and upcoming businesses. Discount options for long term prepay is not something such will find attractive like larger established companies do. Also, keep being open to discussion and problem solving as you currently are. Thanks!
Thanks for your superb service and the way you deal with your clients. We are very happy doing business with Kolmisoft and will continue using your product for years to come.
Thanks for all your help. From our initial conversation to post-installation support, Kolmisoft has surpassed all my expectations. As you may remember, we had rather spirited discussions during pre-sales negotiations. You offered us a superb deal on MOR billing and went above and beyond to help us contain costs, which is essential for any startup business. During this process, your team was very generous with their time while we tested our demo installation and bombarded them with questions. All our questions were answered to our satisfaction. Given the very competitive price of your product, I thought that the generous support was only a pre-sales ploy to get customers...and I expected a much more tepid response after the sale was complete. That is the absolute opposite of what happened-your support people, Jonas in particular, were very generous with their time and thorough in their response to our requests for help...and there were many requests for help ;-) VoIPTrunk.com is now up and running and adding customers every day. MOR has proven to be extremely flexible and has performed better than many of the more expensive competing products we had considered. Mindaugas was very generous in completing small custom changes and spent valuable development time fixing small errors that we reported. I especially appreciate this because I know resources were in short supply as you worked hard to ship the next version of MOR. The multiple-server redundant solution is superb... there is simply no comparison, as most of your competitors don't offer anything like it! I look forward to growing our business - I'm sure it will only be a matter of months before we'll come back to you for help with additional call capacity. I'm glad I chose MOR and Kolmisoft.
Kolmisoft is a great company, with fast and swift service a pleasure to have joined them, and expect only good things for them and me with their services.
Great experience, Great product and Great team! Keep it up Kolmisoft and surely we'll keep on growing stronger and stronger together. Again, Kolmisoft is great!
The software is amazing. It is the best billing/routing system I've ever seen. From what I can tell, you are much better than PortaOne.
The attention that I receive from all Kolmisoft team is one of the main things to choose your product.
MOR has great feature/price ratio. Does most things that you need in an Asterisk billing system. New features such as Codec Priority and GUI-based backup are eagerly awaited.
Since we have been using MOR billing, our problems are almost zero.
I must congratulate you and your colleagues for the great job that you've done by creating this software.
MOR changed the way we used to do business in VoIP. It's not just VoIP billing software, it's a business model. It scales for large deployments and has a very friendly user interface. We've been using it for more than one year and so far it has been the best experience we have had with VoIP software.
I'm finding it hard to fault Kolmisoft for anything, you guys are really professional and a real helpful group of people. Many thanks to the team.
We decided to use MOR because its characteristics adapt perfectly to our business model. The commercial answer was quick and we like your way of working.
We use your system for several reasons: 1. Intuitive web interface. 2. Invoices' generator, multiple ways to pay online. 3. Promising design, scalable in future. 4. I am able to talk Russian, which simplifies the technician contact. 5. Future release are included when you buy the product.
Thanks to MOR and its perfect staff… It is an excellent feeling to receive fast, technical and useful replies from unknown persons… And also the representative in Turkey (whose name is Yildirim Alpagut) is very helpful at problem solving. I am absolutely sure that there is a solution in a very short time for all of your problems. There is no need any problems to ask questions. It is enough to ask questions to get information. Whenever you want…. I am sure that it is welcome… I recommend MOR to anyone who like speed support and joy. It is very excellent system. MOR presents you full freedom… thanks to MOR staff fast, technical, supportive excellent direction. Stability %100, User-friendly interface %100, Staff quality %100, Technical support %100, Friendly solution %100 Excellent customer services… Your problem (But unfortunately you will not face any problem in MOR, I promise you) has highly priority.I highly recommend and will continue to use it.We will buy one more MOR in the near future. The best thanks for Vilius
I'm testing a MOR free version, and liked it. It is very very flexible with LCR, Price List, etc.
Its really great to find someone with such progressive thinking... I am glad that we went with Kolmisoft. I can easily see MOR growing into a great platform with excellent Application support.
Thank you Marius for your help. I don't know what I'm gonna do without your help. You always come up a solution everytime I ask something. You are a great engineer of Kolmisoft team. Because of Vilius Stanislovaitis I'm the client of KOLMISOFT, he is very prompt, responsive, and patient sales person I have ever spoken to who answered all my question promptly and in timely manner. Thank you Vilius for your excellent support. I know I'm in good hands.
Thanks. As the systems get more reliable, it is easier to get the larger clients. Asterisk doesn't crash and you've gone a long way with many other functions as well that do not exist on other systems. The ability to work with multiple asterisk servers at once is a great thing and relatively a cheap solution for mid size carriers.
Before to begin our relations, I have read completelly your available informations, your wiki (wiki.kolmisoft.com), all comment on the web regarding the MOR and after I contact you to confirm my doubt, and I think you are a company organized and ready to help our activities. Without doubt Kolmisoft met my expectations, your company reply every time and pro active.
Kolmisoft technical support team efficiently responds to all the issues, and are sincerely concerned about current matters. I appreciate their work.. keep it up
Kolmisoft and MOR SWITCH help us to grow our business. Without MOR we could not provide such good Call Shop and Retail services to our customers. MOR works without problems and I do not need to worry about the possibility to get hacked like it was with Voipswitch which I used previously. When I tried MOR demo and found out that it is the best choice. Now I can think only about my business, upcoming customers and how to get more success with them. We are happy that we joined your customer list!
Let me tell you that I am very happy with the software for the moment and I think it was the best decision to choose your company. I wanted a robust application with many functionalities and capable of giving me room for expansion. I wanted the solution to be capable of supporting what my business model was doing, that is a little different from what everybody does normally in this business. The team is excellent, very proactive and prepared. I can see that we are going to do business for many years!!"
We are very pleased with MOR. The setup of the systems is done quickly and all the Kolmisoft's staff, from sales to technical department, has always shown great willingness, skills and competence. These characteristics have further enhanced the quality of a versatile product, well designed and continuously developed to suit the needs of the market. Highly recommended.
We are very pleased with MOR. The setup of the systems is done quickly and all the Kolmisoft's staff, from sales to technical department, has always shown great willingness, skills and competence. These characteristics have further enhanced the quality of a versatile product, well designed and continuously developed to suit the needs of the market. Highly recommended.
I have to say I LOVE this software and I wish I´d have made the changes years ago, it has completely exceeded my expectations. Service is excellent, it makes a refreshing change to find a business that does seem to care about their clients.Overall, very happy so far.
I think is the best software I have ever seen for Billing and statistics, voip routing...We can recommend your solution if a customer ask for a billing solution.
We think that Kolmisoft exceeded our expectations in every way, we are very pleased with the service in general. Our clients are enjoying the benefits too.
I love your system and I can give you a great referral!"
I like and love Kolmisoft engineers and staff. I have two Voip switch and one MOR11 but now I am happy with MOR11. It is very stable and strong in quality.
MOR is more simple and just one man can maintain this system. I haven't even read MOR manual because everything is very logical and you don't need any documentation. Second in the MOR you don't need much knowledge - only how to use web browser because everything is so easy!
The most I like about MOR are the simplicity to manage the LCR, how it updates real time and fast load of reporting. Technical support has been good so far - I see some problems but have tickets opened to address these. Comparing with old platform it is much easier to work with MOR, so overall we are very happy with your system and support.
We have tried many vendors and the open source options they are great for small business applications, however as demand grew we knew that we would need a stable option for mission critical services like Kolmisoft to ensure our success in the market, without Kolmisoft we would have huge capital expenditure that we could not afford so Kolmisoft save the day and the business.
The functionality and practicality of MOR is exceptional. I had used MOR10 and it was already a good platform. I am satisfied with version 12 and I'm using it with satisfaction. I think is very practical as well as functional.
Our company has chosen to work and become a dealer of MOR, for simple reasons. First of all is the complete and thorough analysis of the construction of MOR, the second is the flexibility and the simple understanding of the structure of web MOR. All other reasons are to be found in the price, mode of sale, and in the absolute availability of staff of KOLMISOFT. IGbusiness today believe that MOR is the only and final solution for VoIP operators or large carrier in the world.
MOR is an excellent alternative to our actual solution, especially due to your support, and therefore MOR will be our switch in the future. If I compare only the technical aspects with other solutions I find that MOR is yet another solution, but your service mind is outstanding and THAT made a huge difference. We aim to switch to MOR, I believe that in a few months from now, when we are capable of doing so.
One of the biggest advantages of your company comparing with others are tranquility, security and price. I have seen you on the market since MOR 3 and you continue with new versions every year. You have one of the best solutions I have tested with a very low price and all customers who use MOR are happy.
The use of MOR was successful and the result comparing with former platform are almost as expected:
Failed calls were reduced
No FAS
We've extract many reports
MOR differs from other softswitches by the following:
The GUI is easy to use, kind of browser that the potential customers had already known. It looks like the other app we can find under windows or linux
The label user are intuitive
The wiki pages however it's better if you can connect more help pages with the Admin panel too
As a GUI their is no software to install so it's multi platform
As an admin you can create different level account (Customer support, accounting department etc)
You can listen a covnersation manually to monitor quality of service
LCR table has failover routing /Bounce
My friends show me that there is a way to add API I mean we are able to add script depend on our needs etc...
I would like to congratulate Kolmisoft on their levels of customer service, as their support team are always quick to respond, highly competent and extremely courteous. I am so lucky to have found, Kolmisoft for my new calling card business. We can recommend them for great value, reliability and support.
We decided to move ahead with MOR because we tested it before and we noticed that it is easy to understand how it works. The sales process was clear as well. There is still enough space for improvements, but I am sure it will only get better. All in all, everything is are fine and you are giving good service.
I highly appreciate the professional level and methods of cooperating from the whole Kolmisoft staff. Till now I am impressed and can thank you and your company for this. I am sure that we are going to have a long and productive partnership together.
Kolmisoft's professionalism and expertise has largely contributed to our success in Fullipcom, by understanding our projects. The Team is courteous, sensitive and responsive when communicating with us. Good luck for the future.
Hi guys, just to say thank you for helping out today regarding the bad calls/toll fraud checking we were getting from a new client. Your support team helped us immensely, and gave us great confidence in the Kolmisoft product and team. Good job done by all the staff involved at Kolmisoft both from initial install and testing, through to this client issue to track down and give advice on the general security features of MOR. Keep up the great work, highly recommended!
I'm very happy to work with a professional team like Kolmisoft. MOR is an application with a very good quality and price ratio. The team is very kind from the sales services to SAV All services are flexible and highly proficient I tried a lot of solutions, but when I tried the Kolmisoft solution,I do not look for another solution because I'm sure I'll never find better Thanks to the whole team of Kolmisoft
About the MOR system - it is great. From 1 to 10 for me it was 10. Thank you very much Vilius and all of Kolmisoft staff. You are great. Thank you!
Bas Kooijman & Paul van Winden
We are fortunate to have found Kolmisoft and our 'colleagues' in Vilnius to provide us with high quality software and quick and solid support. With MOR we are able to provide our partners and customers with a very flexible and user-friendly routing- and billing platform. We would like to thank everybody at Kolmisoft for being such pleasant and pro-active partners to our company. Looking forward to many MOR years of cooperation between our companies.
MOR is absolutely brilliant! Will stick to MOR for a better VOIP business. MOR support has been very helpful within this period and I hope they will be the same at all times. They have really helped me to achieve setting up the system being the first time of jumping into this business. MOR is absolutely fantastic!!! More grease to your elbow! If you are looking for the best solution not just a solution check out MOR.
Currently we are testing MOR in the stage of pilot project and generally we are doing great! Clients also provide us very positive feedback. Some features were found difficult to use but we managed to find workarounds for that. Overall, I can tell that we are very very happy with our decision: both because of personal support and technical assistance during this period.
Overall we have been very happy with your support and quick response time. MOR is overall good product for the products we will market. For now I do not have much suggestions for improvements - your service has been very good, fast and your team has been able to help with all our questions - so everything is fine. The pilot project has been a success and we will continue with Kolmisoft.