Solutions
Kolmisoft provides a single solution covering all the business models mentioned below. Whether you are offering a telecom, prepaid calling card or a callshop operator services we have the best softswitch for your particular needs.
With clear and short-spoken explanations of existing VoIP business models it is easier to weigh the pros and cons of each based on your particular needs.
Kolmisoft provides a solution for a particular business models:
Contact us to find what you need to get organized, be more productive, cost-effective and get the most from your VoIP business experience. We solve major Softswitch Problems.
Retail

Wholesale

Possible network architectures
Connecting PBX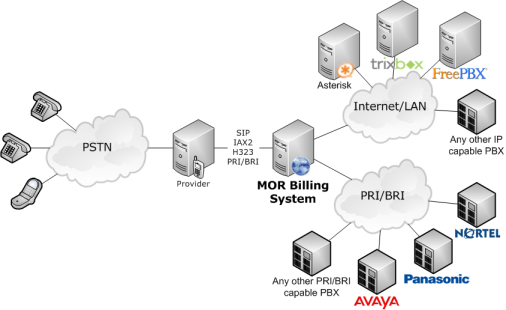 Trixbox integration

One server solution

Two server solution

Three server solution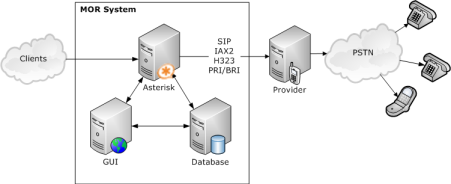 Clients about our solutions
"It is affordable price and easy to use. It has a soluton for every problem!"
Pratik Hizmet Bilgi Teknolojileri Ltd.Şti, Murat Yucel, Turkey
"I wanted the solution to be capable of supporting what my business model was doing, that is a little different from what everybody does normally in this business. The team is excellent, very proactive and prepared. I can see that we are going to do business for many years!!"
Juste Parler/Only Talk, Jose Camilo, Canada
"Kolmisoft and MOR SWITCH help us to grow our business. Without MOR we could not provide such good Call Shop and Retail services to our customers."
FinVoIP Group Oy, Abdi Mohamed, Finland
"I think you are a company organized and ready to help our activities. Without doubt Kolmisoft met my expectations."
BAMBOO COMUNICACION, Valerio Tripicchio, Dominican Republic
"Its really great to find someone with such progressive thinking… I am glad that we went with Kolmisoft."
Rezaul Kabir, NovoTel Limited, Bangladesh
"Your product's versatility makes it ideal for ANY VoIP vendor. It can be configures to fit all possible applications in this field."
Alejandro Sosa, Habtel, Inc., USA
"Great experience, Great product and Great team! Keep it up Kolmisoft and surely we'll keep on growing stronger and stronger together. Again, Kolmisoft is great!"
Patrick Palmi, JustPalm.com, South Africa
"Kolmisoft provides effective and speedy solutions."
Francisco Miguel Horno Liébana, White Phone Telecom S.L, Spain
"We decided to use MOR because its characteristics adapt perfectly to our business model."
Fernando Lapeña, EVEREX COMUNICACIONES S.A., Spain
"MOR changed the way we used to do business in VoIP. It's not just VoIP billing software, it's a business model. "
Andrei Ivanoiu, INOVO SOLUTIONS, Romania
"We have been using MOR for over a year as a primary VoIP platform and we are very satisfied. It covers most of our needs."
Kristian Liivak, WAVECOM AS, Estonia
More testimonials are here.