Class 5 Softswitch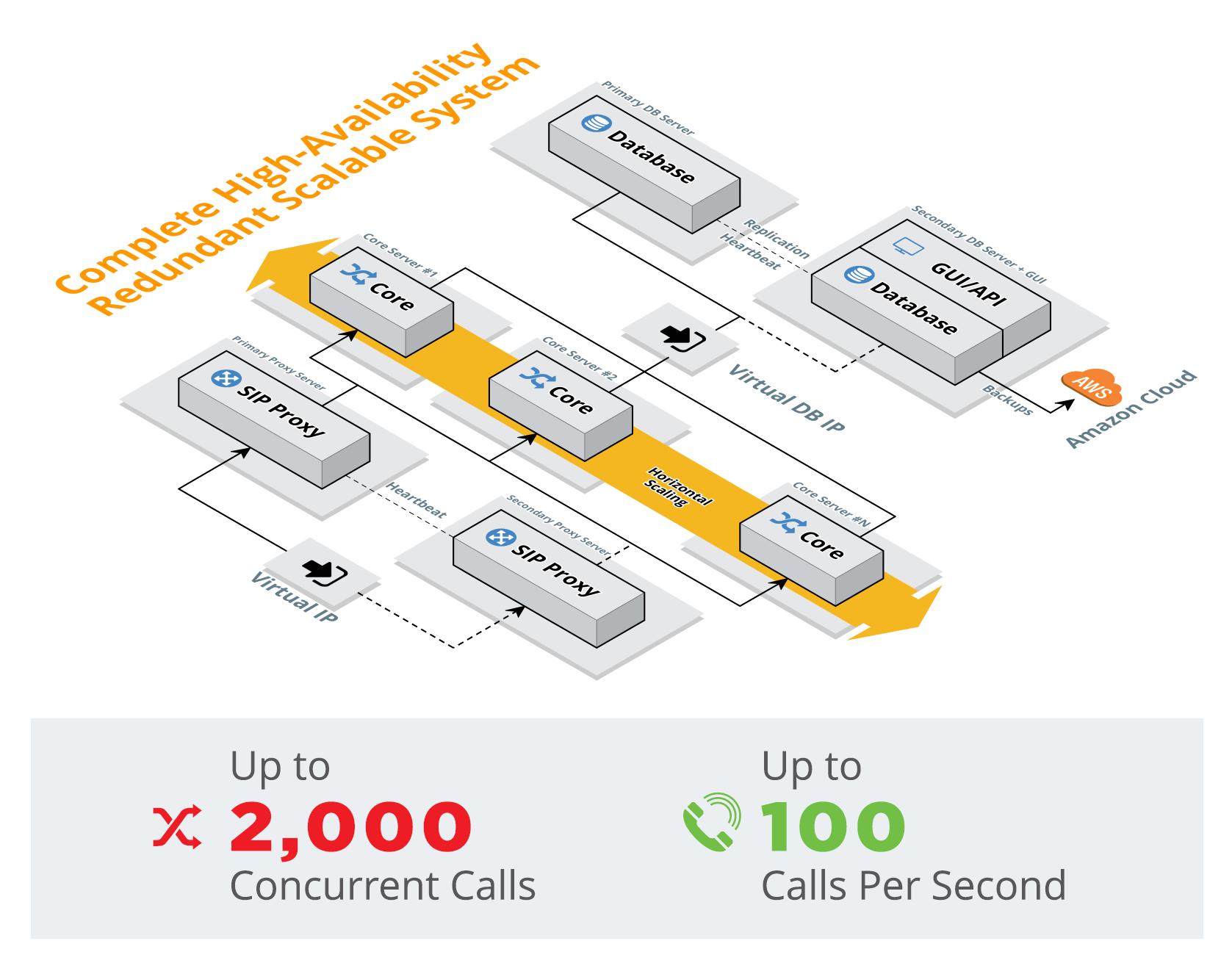 MOR is Class 5 Softswitch with Billing and Routing with extended functionality, increased stability and professional support directly from the developers.
It enables VoIP providers to offer various services for different business models.
Try Mor
Get pricing
Contact us
Who is this system designed for?
Kolmisoft System MOR is designed for premium performance and scalability; therefore, it is suitable for VoIP or Broadband service providers.
Functionality
Carrier Grade MOR Softswitch platform with it's rich functionality enables service providers to build scalable and robust VoIP services
Billing
Support real-time billing, prepaid and postpaid

Real-time balance update: live calls are dropped if balance is out of credit

Subscriptions and Packages

Multicurrency support (Manual or automatic exchange rate)

Force cut off

Loop detection mechanism

Online and aggregated CDRs

VAT accounting

Comprehensive financial analysis

Notification system

Integrated automated, customizable invoicing system

Price list/Tariff management

Import/export of price lists from/to CSV files

Pricelist generator for originators (customers): compare and analyze pricelists of terminators (suppliers), apply margins, generate new price list

Configurable billing patterns for call rating

DID billing support

Configurable Service Plan fixed fees (Example: Monthly Plan fee)

Configurable rounding method (round/up/down)

Time zones can be configured on individual Vendor or Client basis

Low balance notification by email
Routing
Routing by LCR (Least Cost Routing)

Routing by Priority (Forced/preference routing)

Routing by Preset Proportion (Percentage based routing)

Routing by Quality (Adaptive Routing based on ASR/ACD formula)

Routing by CallerID (Origination based routing, EU requirement)

Routing according to the time period

Mobile Number Portability support

Originator authentication based on IP address, user/password, caller ID, PIN code, DID number, tech. prefix

Traffic failover

Load balancing/sharing for termination endpoints

Multiple routing plans

Automatic blockage of unprofitable calls (Profit/loss protection)

Lines limits for originators and terminators

Maximum call time limitation

Unlimited Supplier (Vendor/Provider) Connections

The dialed number and CLI manipulation. Normalization of number format

Blacklists, white lists, integration with custom database

Custom processing of SIP Headers

Test Dialplan tool – Call routing simulator/debugger

The route to client PBXs by IP addresses – Trunking
Switching
Signaling Protocols: SIP, H323, IAX2

Network Protocols: TCP, UDP, RTP, RTCP

Audio codec support: G.711 (a/u), G.723, G.729a, G.726, G.722, GSM, iLBC, Speex, OPUS

Video codec support: H.261, H.263, H.263+, H.264

Codec Transcoding

Fax support: T.38 Fax Relay Protocol

Specify audio and video codec and priority per connection point

Support DTMF conversion and transmission settings: RFC2833, SIP INFO, INBAND
Reporting
Traffic reporting for calls

Charts reports for concurrent calls, call duration and ASR

Sales reports for payments, cost, and revenue

Users reports with full CDR

Statistical reports based on routes, clients, providers, time, etc

Export to .pdf or .csv formats

Flexible Summary/Aggregate reports

Sales, Payments Reports

PDF Invoice export

Profit/Loss Reports

Reports by Call Hangup Cause, Destinations
Invoicing / Balance Management
Per-customer invoice templates, including logo

Multiple billing increments

Credit limit and prepayment management

Balance and payments management

Contact management

Automatic and batch invoicing

Exportable carrier, balance and invoice reports
Real-Time Monitoring
Active Calls (Connected/Ringing)

Softswitch status

User Activity

Detailed SIP logs

Real-Time Alerts for various situations

CPU/RAM utilization, hard disk real-time monitoring

Services monitoring

Dynamic Provider Quality Deviations from baseline Provider
Security
IP blocking on failed attempts to register, login, etc

IP blocking by Country

Built-in high-performance IP firewall

Password security controls

User Audit Logging

Support setting different authority for different users

Protection against Brute-force attacks

SSH Blacklisting
Support & Updates
24×7 Rapid response ticketing portal

Remote monitoring

Ticket escalation

Entitled to all maintenance releases and major version upgrades

The in-house Development team for product refinement and extra development

Remote Support through Secured SSH access.

Installation and Provisioning support
Value Added Services / PBX Features
Interactive Voice Response (IVR)

Follow me ( Call Forwarding )

Call Transfers

Voicemail

Balance reporting

Callback
DID Management
DID inventory search/filtering

Bulk upload tool

DID Status and Assignment visibility

DID CDR Reporting

Buying/Selling charges support
System Administration
Network Activity Recorder for analysis and debugging purposes

Re-rate CDR tool

Destination/Prefix management

Access Controls for Web users

Complete control Web Interface
XML-based API Integration
API for integration with third-party ERP, CRM, CMS, OSS/BSS software

Develop Custom solutions and integrations

Language agnostic – use any language of choice: Python, Java, PHP, Ruby, etc

Manipulate Accounts, Customers and Vendors

Full documentation available for all API methods
What does it look like?
Here you can check various screenshots from the MOR GUI
Complete Redundant and Scalable System with High-Availability
Highly recommended architecture of the system for Professional Business.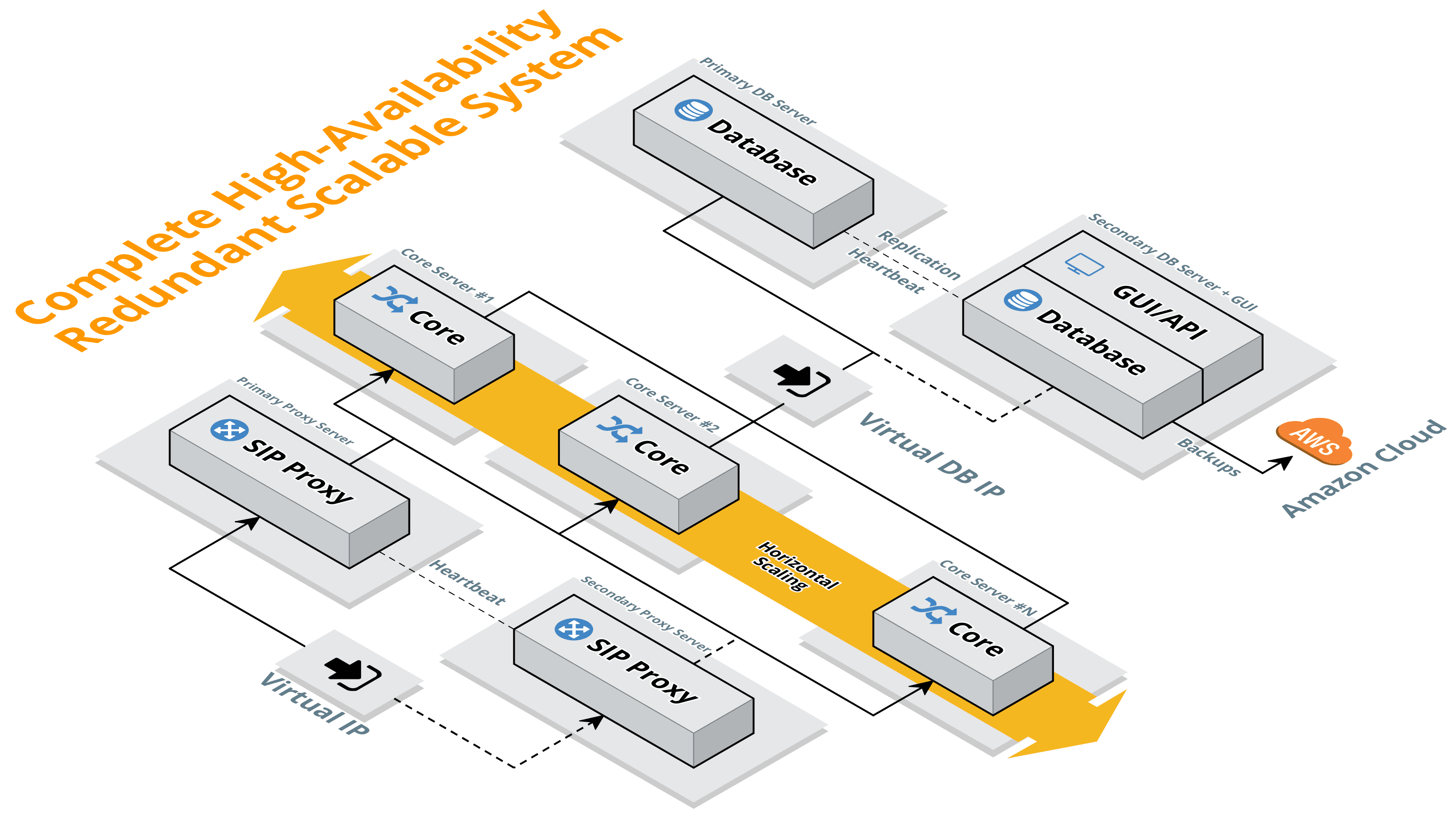 2 Servers Redundant System for Basic Business Environment
Minimal solution which provides redundancy. No scalability though.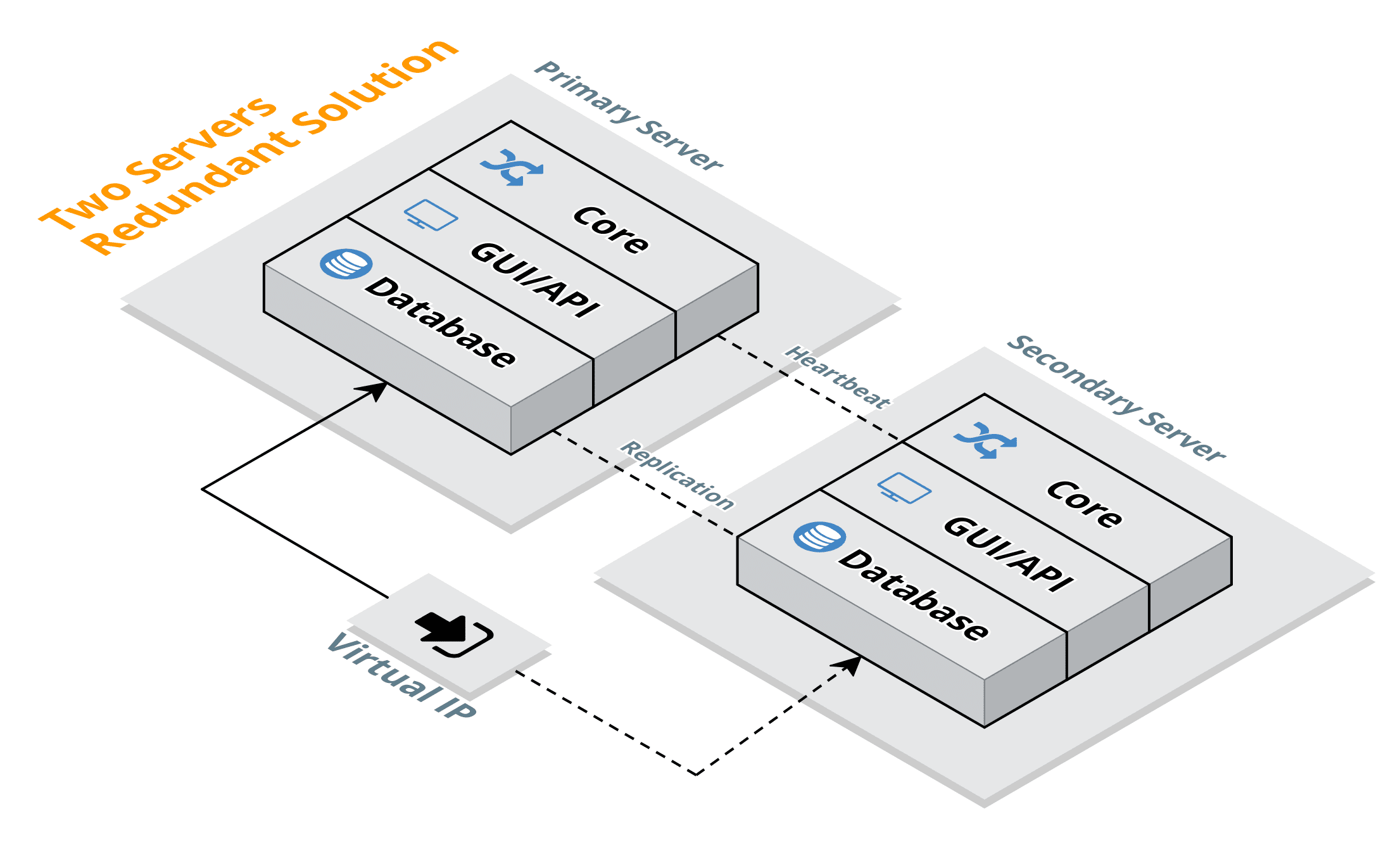 2 Servers Double-Capacity System
Not recommended system architecture with increased capacity.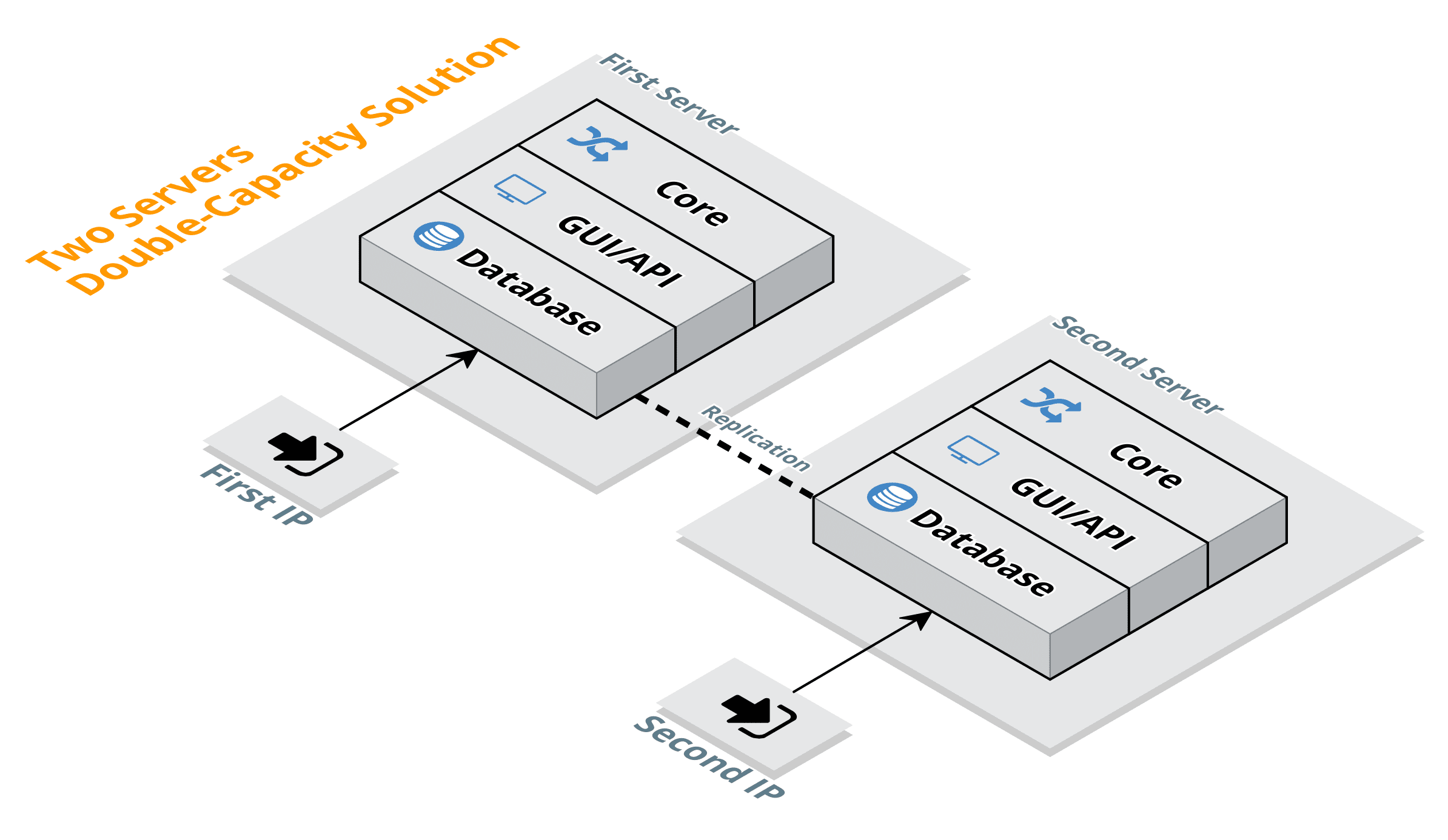 Basic-Testing System (Not for Production)
This is very basic solution All-in-one-Server. No redundancy, no High-Availability, no Scalability. Use only in the testing environment. Not suitable for business.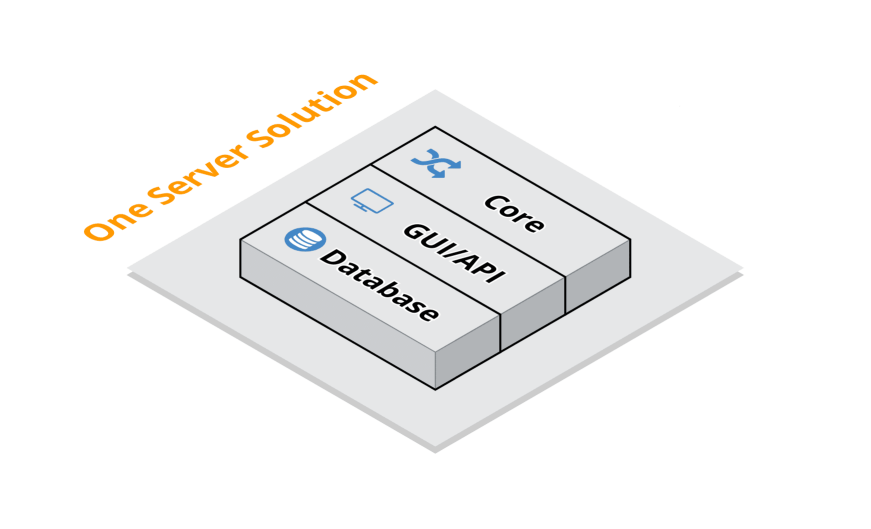 How it works
In this video Kolmisoft describes the place of a softswitch in a simple call flow covering other VoIP elements which allow making and billing calls.
Pilot Project - the most popular option!
It is an opportunity to try MOR/M2 with complete functionality, technical support, training and everything you need to evaluate a solution. This option reduces your risk of making a wrong decision about the platform suitability and it includes:
clearly defined testing goal which is normally achieved with a project completion
complete MOR/M2 functionality
full assistance from technical and business departments
weekly group trainings
This project is dedicated to those who value their time and prefer to make sure system covers their business needs and allows getting most of it. It costs 200 EUR ($250USD), takes 1 month and includes everything you may need to manage a business.
Online demo
FREE
The online demo allows viewing the administrator's interface. It is not possible to make real calls.
Check Online Demo
Pilot Project
RECOMMENDED
Try the fully functional MOR softswitch for 1 month in a live environment (on-premise or hosted) with our technical support and private training.
Sign Up
Free VM Image
FREE
Test MOR softswitch with up to 10 concurrent calls in your network. Self-testing – no support.
Try Now