Company
Kolmisoft provides advanced telecom billing and routing services worldwide.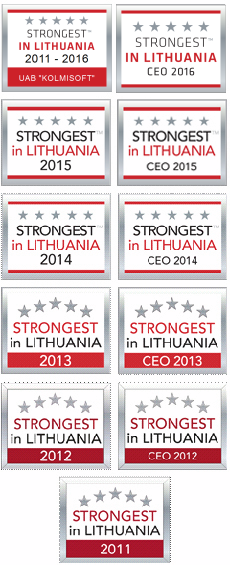 Kolmisoft is Class 4 and Class 5 Softswitch developer with 1500+ deployments in more than 90 countries. We provide complete solution with billing and routing for various business models.
Founded in 2008 with a goal to fill the gaps in the telecommunication industry. Our main focus is to secure a solid environment for our clients to build their businesses and progress towards their goals. That is why our main product an advanced VoIP (Voice over IP) billing software solution MOR was created with customer needs in mind.
Our clients are telecoms worldwide that use VoIP billing and routing solutions for their VoIP services.
In fact, our reputation is primarily based on word-of-mouth advertising and referrals from those satisfied clients.
With a rapid year-on-year growth we have created top-notch team which is ready to help you meet your long- and short-term business goals. The foundation for our work is constantly improve our knowledge and technical know-how to be able to serve you at the highest level not only effectively but even proactively.
At Kolmisoft, we understand that our success depends on the success of our clients.
Our first priority is the customer. Tell us your goals and we will find a solution for you!
Kolmisoft is looking for Partners and Resellers all over the world. If you're interested, please contact us! Whatever your requirements, talk to us about your business needs and let us help you deploy solutions that will help your business grow!
Key product: MOR Class 4/5 Softswitch with Billing and Routing.
MOR stands for:  Modified Calling Cards On Ruby on Rails.
Kolmisoft stands for: Transcription of "call me" + software.
Kolmisoft unusual activity: Kolmisoft greeted a Nigerian people on behalf of President of Nigeria.
MOR was used: For the billing of Obama's administration calls.
The most exciting excuse from paying: In order to avoid a payment one of the clients said that he was kidnapped by FBI.
The most interesting MOR acquisition: one of the customers said they bought a server hosting service and accidentally found a MOR license here. Later he was insisting on Kolmisoft Support.
The most charming loss of Server with MOR: one of the customers asked his friend to bring a server by the boat (Myanmar), but the boat was attacked and kidnapped by pirates.