Multi-tenant PBX platform
Cloud PBX is highly scalable multi-tenant PBX platform designed to virtually partition its data and configuration, so that each client could work with a customized user-friendly interface.
It has an extensive API and built-in integration with the Class 5 Softswitch MOR.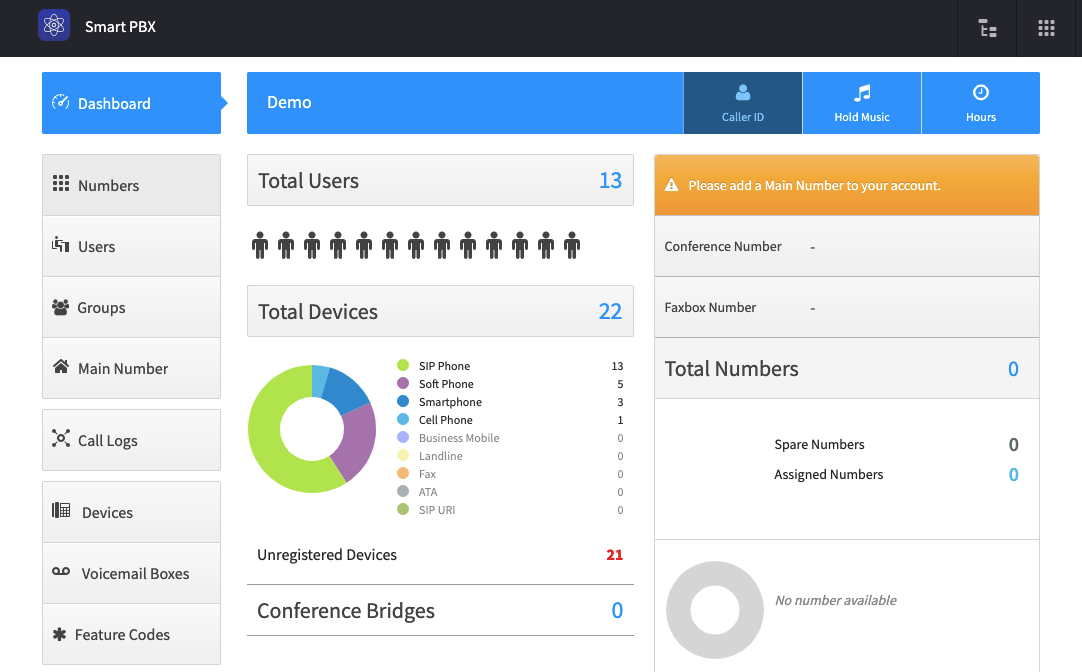 Cloud PBX is a good replacement for those who use 3CX. 3CX is quite complex to setup and maintain, so you often need help from their support.
Whereas Cloud PBX is easier to manage and have the same features as 3CX.
You can access the Cloud PBX online demo using the details below:
User Name: b2bsales@kolmisoft.com
Password: sged2597
Account Name: Demo
Online demo allows to view only the web interface (it is not possible to make real calls).
If you want to try Cloud PBX in the real environment and make some calls, sign up for the Pilot project.
More technical information about Cloud PBX can be found here:
http://wiki.kolmisoft.com/index.php/Cloud_Pbx
It can be installed on your server (see recommended hardware here) or you can host it on our servers.